China Chamber of Commerce in Australia (CCCA) and the member company ShineWing Australia successfully held quarterly tax & accounting update seminars in Melbourne, Sydney and Brisbane on August 27, 28 and 29, 2019. The seminars attracted more than 150 attendees from member companies and Chinese-funded enterprises.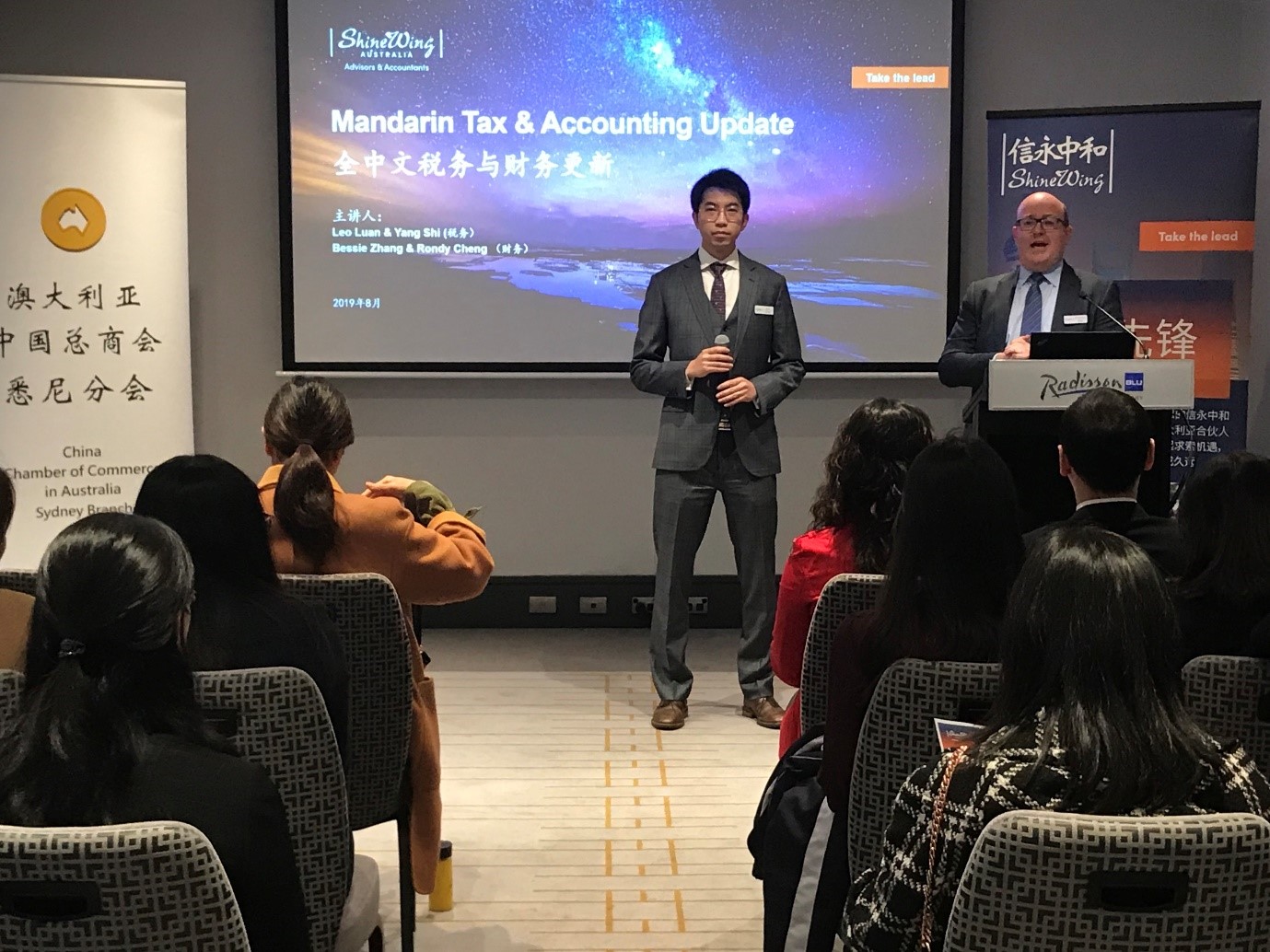 ShineWing Australia's speakers in three cities include Partner Ye Jia , PartnerZhang Yang, Partner Shi Yi, Directo Shi Yang, Director Wan Wanbo, Senior Manager Qin Jianle , Manager Kong Jing, Manager Deng Zhuowen , Manager Lin Changchun and Consultant Zhong Aidi. The speakers combined with vivid and easy-to-understand case studies, comprehensively and in detail explained the key tax and accounting updates to the attendees. The topics covered the latest tax rulings and guidance of the Australian Taxation Office, federal budget measures, transfer pricing updates, Australian accounting standards changes, corporate regulations updates and news from Australian Securities and Investments Commission.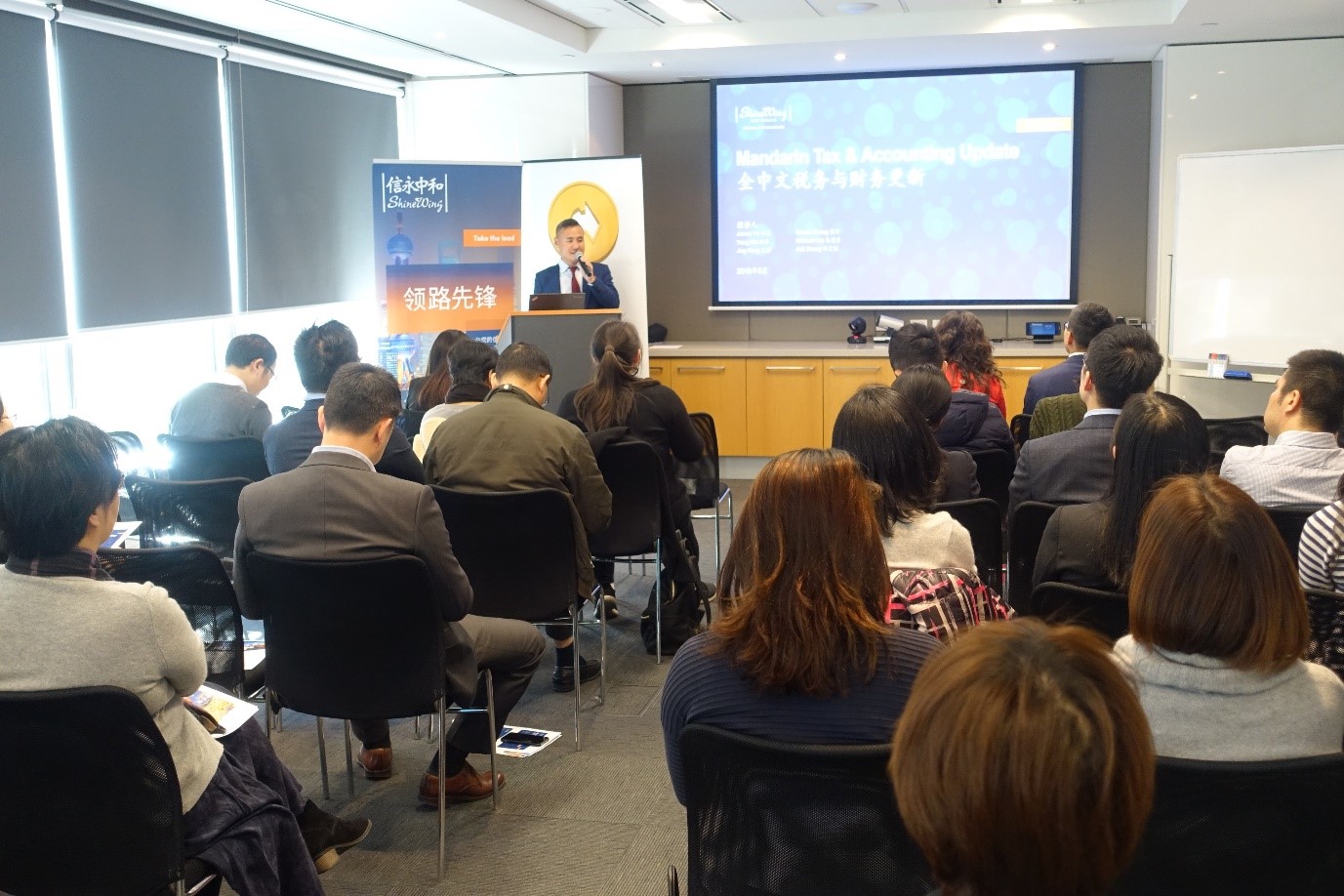 During the lecture, many guests shared their experiences and discussed on hot topics. After the lecture, attendees conducted more in-depth exchanges and discussions with the speakers based on the characteristics of belonged industries. Everyone posted positive feedback on the lecture and expressed thanks to CCCA and ShineWing Australia for organizing the Chinese speaking lectures consecutively, and looks forward to participating in the future lecture.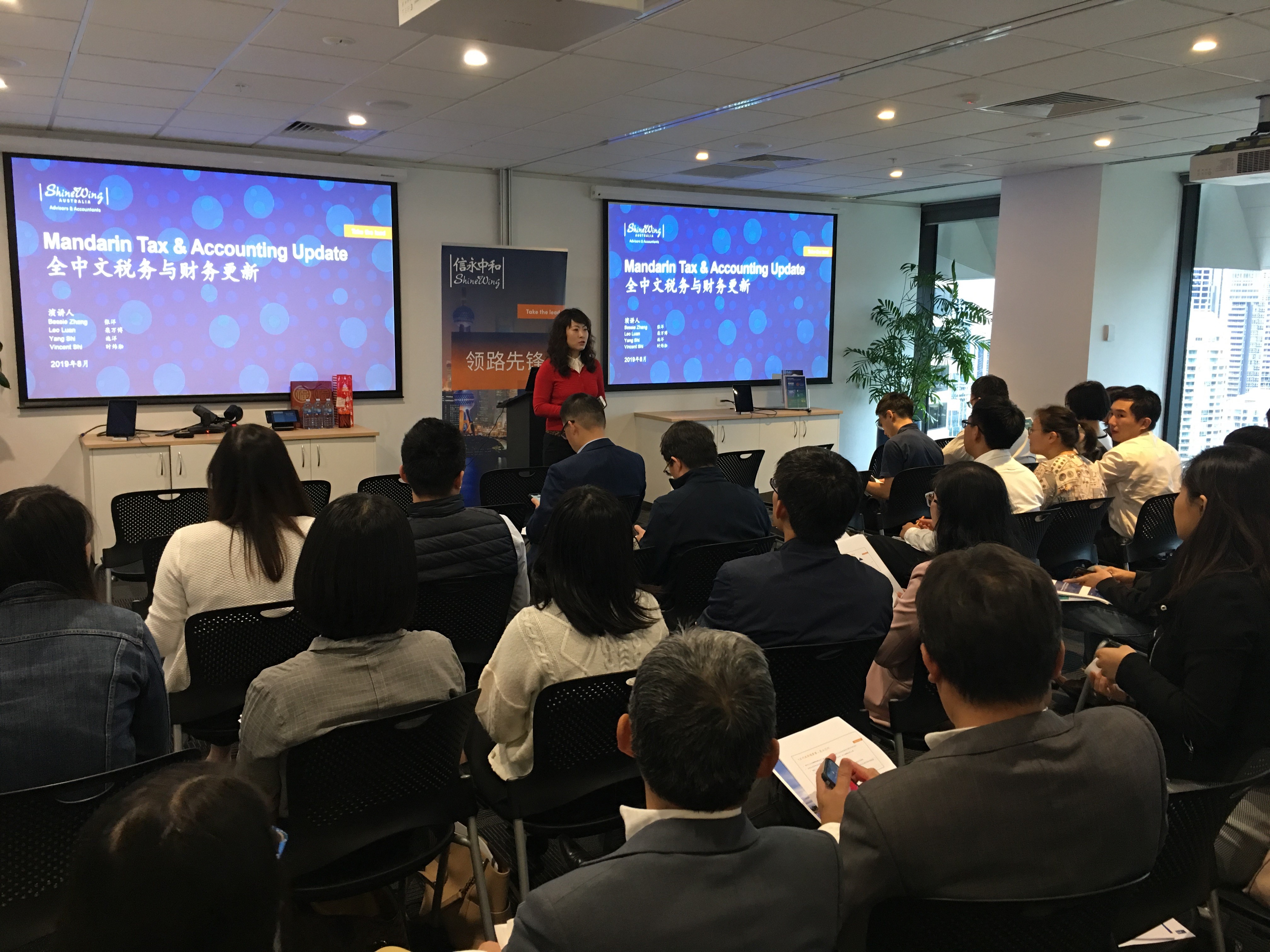 CCCA and ShineWing Australia appreciate all the guests for their presence and support, and are also pleased to see the continued growth of the number of participants. CCCA is committed to integrating resources to help Chinese people and Chinese businessmen solving problems and encourages members to share information, enhance exchanges and promote market through the chamber platform. This year, we have organized a number of high standard professional lectures or seminars to engage members understand the market and policy changes. It is to promote members business development, operational efficiency and profit by using multi-dimensional information.
As the member of Legal Compliance Committee, Sydney Branch , ShineWing Australia responded to the call from CCCA Sydney, Melbourne and Brisbane chapters to provide relevant tax and accouting updates to Chinese companies in Australia and contribute to the financial and tax compliance of Chinese companies in Australia.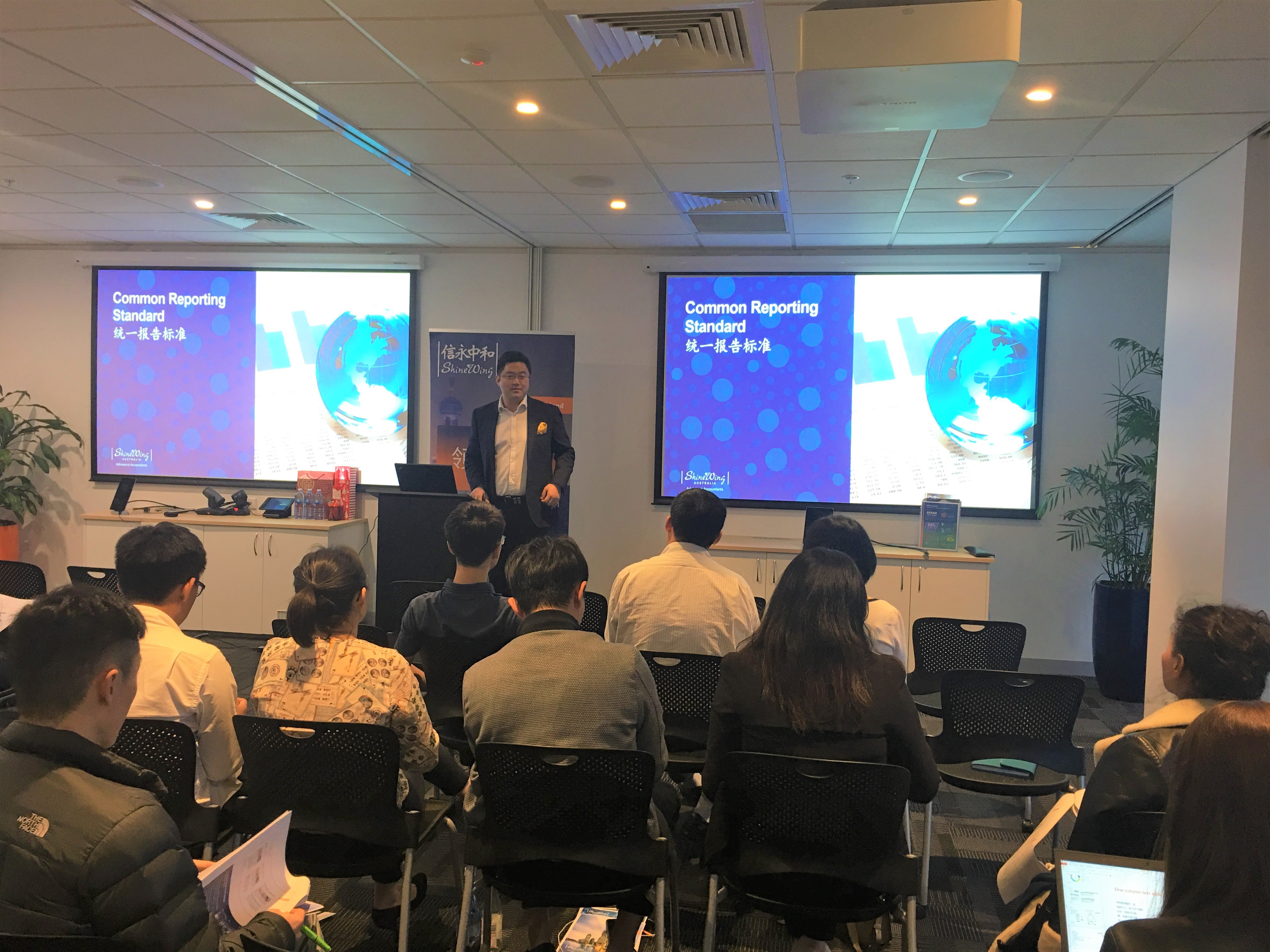 CCCA and ShineWing Australia will continue the cooperation in future to hold more Chinese lectures. Let's stay in touch!