On 17th August 2019, CCB Cup 11th CCCA Sydney Branch Badminton Competition Individual Game marked the completion. There were 186 players registered the event, who are from 28 member companies of CCCA Sydney Branch, event sponsors or invited companies.
The badminton competition received great support from all sponsors, which are China Construction Bank Sydney Branch (Title Sponsor),  China Travel Service (Australia) (Champion prize sponsor), Penfold Club ( Runner up prize sponsor), Hon-E (Third place prize sponsor)
The team spirit from member companies also shone in the individual game. Leaders from Bank of Communications, Agriculture Bank of China, Everbright Bank, Greenland, TWT and Shenzhen Australia Overseas Chamber of Commerce cheered with the team. Especially, as the newly joined CCCA member, Everbright Bank sent the bank leader particpated multiple games. Teams from Bank of China, HuaWei, Australian Dongbei Chinese Chamber of Commerce Inc, China Construction Bank and COSCO Shipping captured awards. All players strove hard, built friendship and displayed wonderful badminton skills.
After the whole day game, all awards are as below
Champion
Runner up
Third place
Mens Double

40+

Stanley Zhou /

Roger Li

中远海运

Hao Zhang /

Quan Liu

美途/中国银行

Yueyang Zhang /

Yang Jun

华为

Mens Double

40-

Kevin Ooi /

Bruce Chandra
华为

张淼 /

Yinfu Wang
澳宝/美途

Jason Tan /

Junru Qu
力创国际

Women Double
丁娜 /

邓雪
东北总商会

Cindy Chen /

Peggy Yin
华为

Celia Chen /

Haudi Qin

华为

Mixed Double

40+

Harvey Ouyang /

Kate Chan
中远海运

Hao Zhang /

Jessie Shao
中国银行

Cindy Chen /

Zhao Bing
华为

Mixed Double

40-

Roger Li /

Jessica Wu
中远海运

宗波 /

牟秋霖
大地工程

李怡然 /

唐汉威
建设银行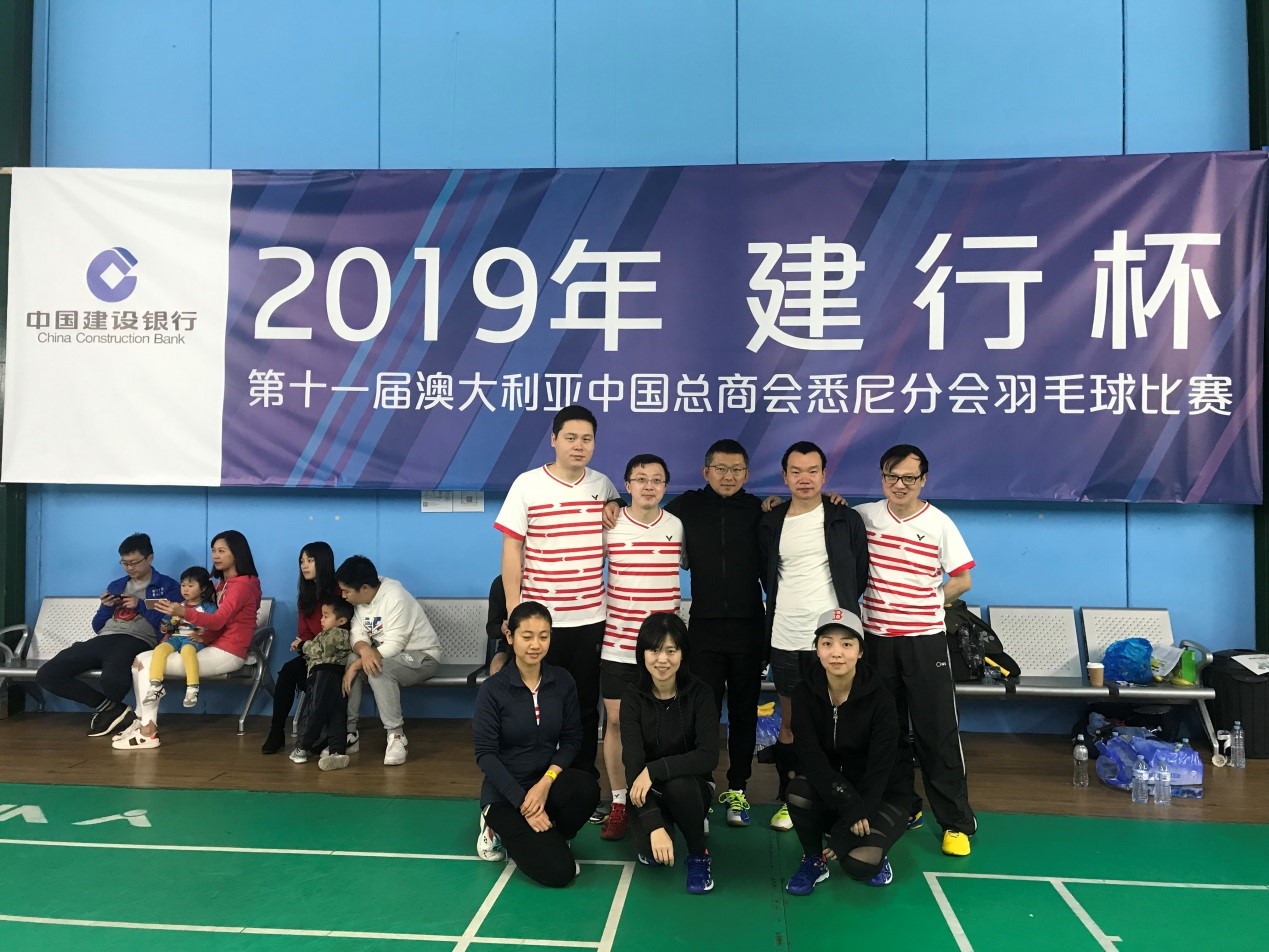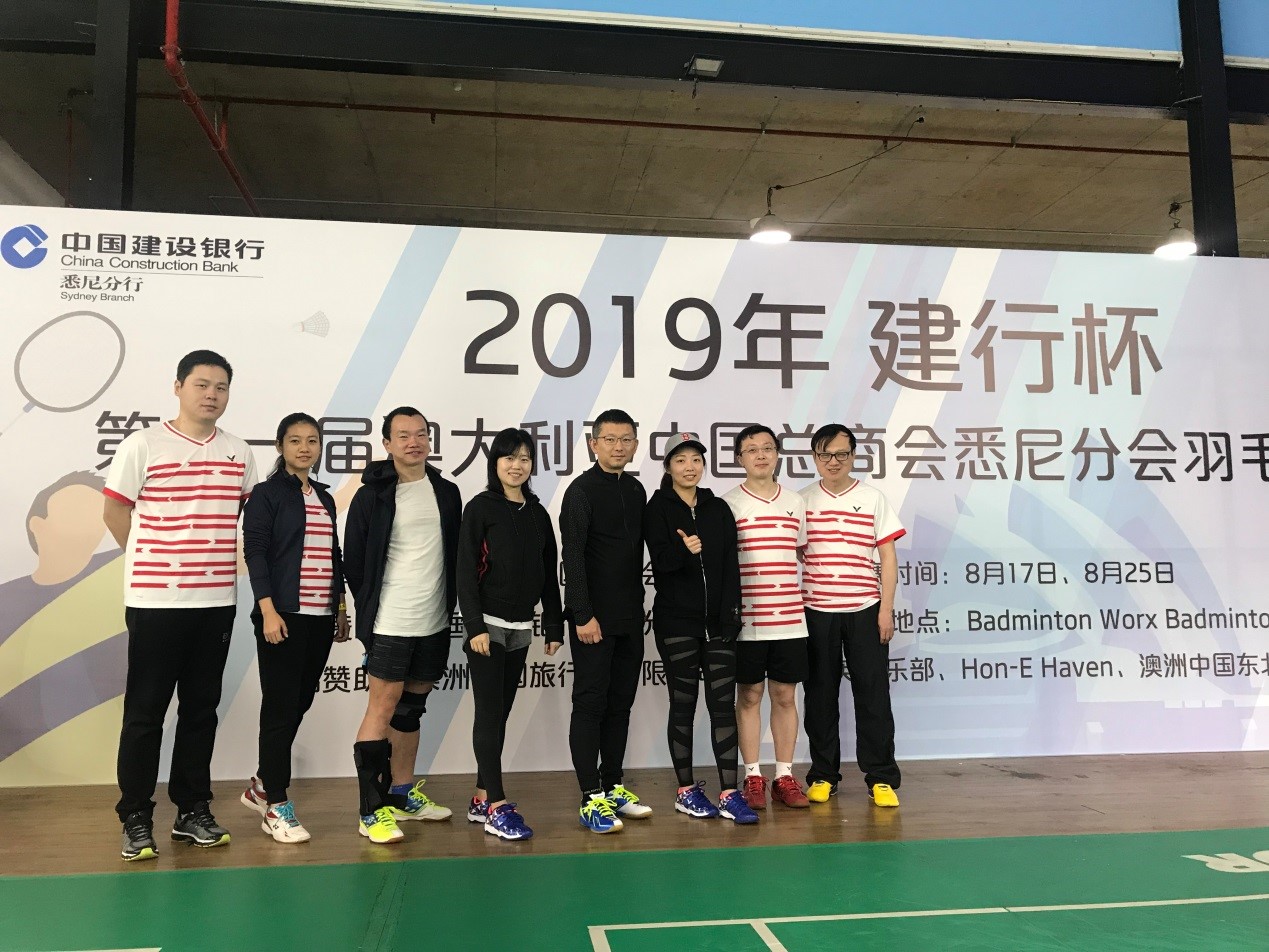 建设银行参赛队伍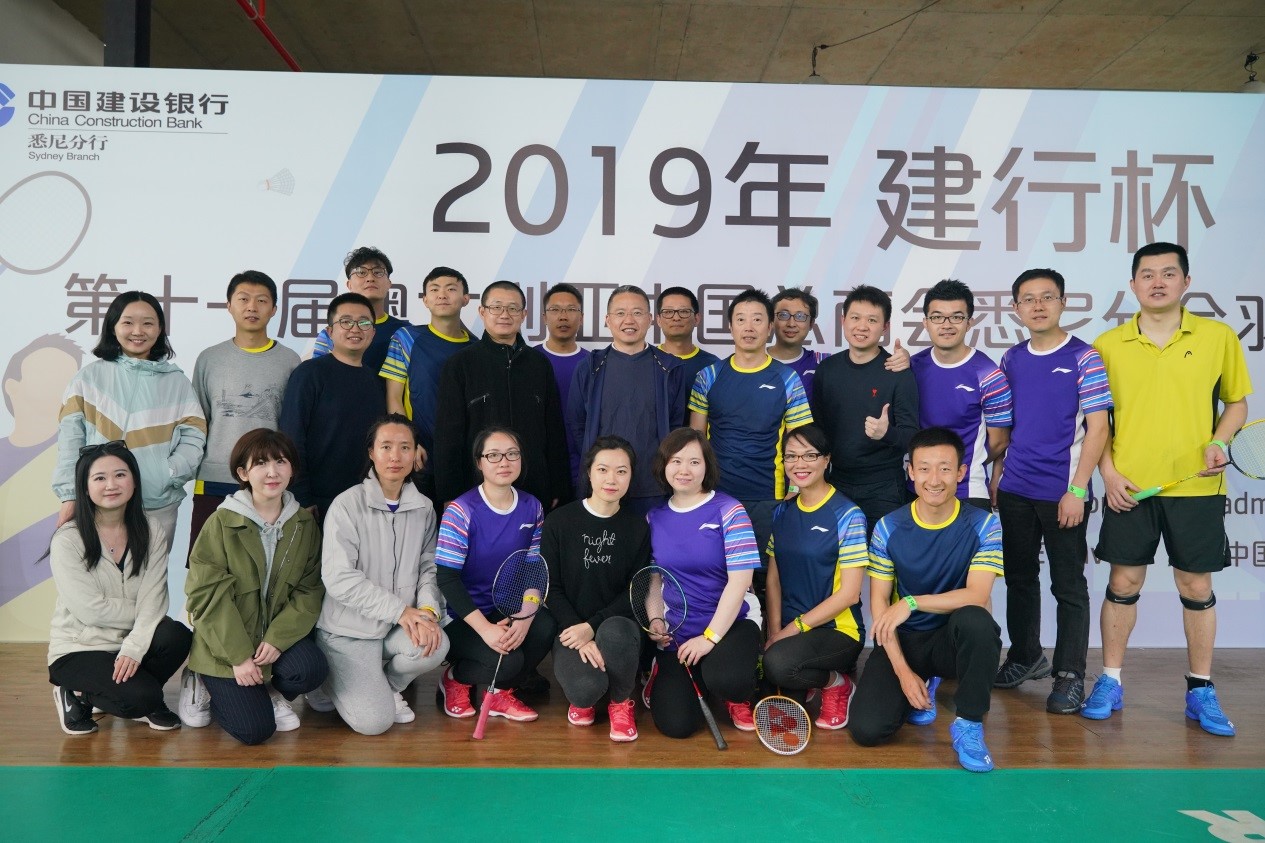 交通银行参赛队伍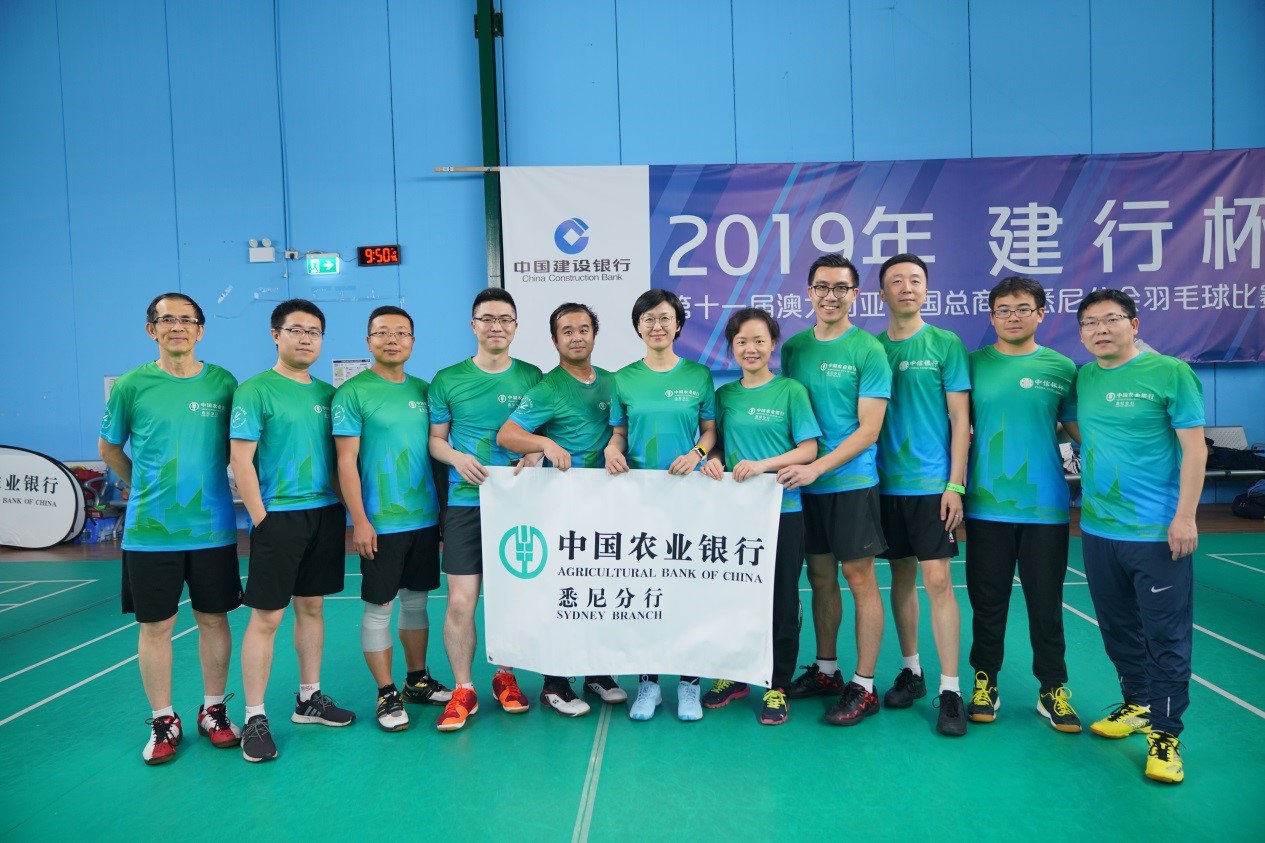 农业银行参赛队伍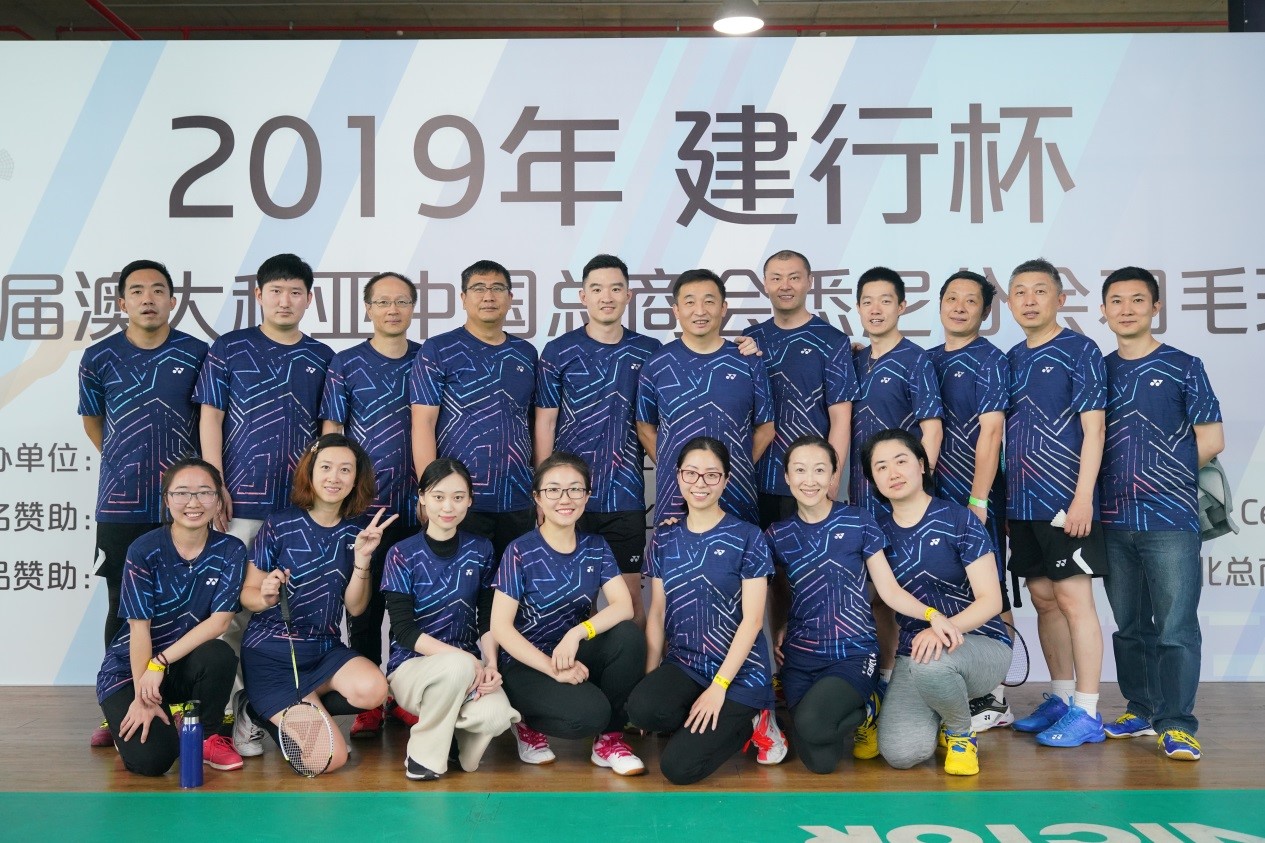 中国银行参赛队伍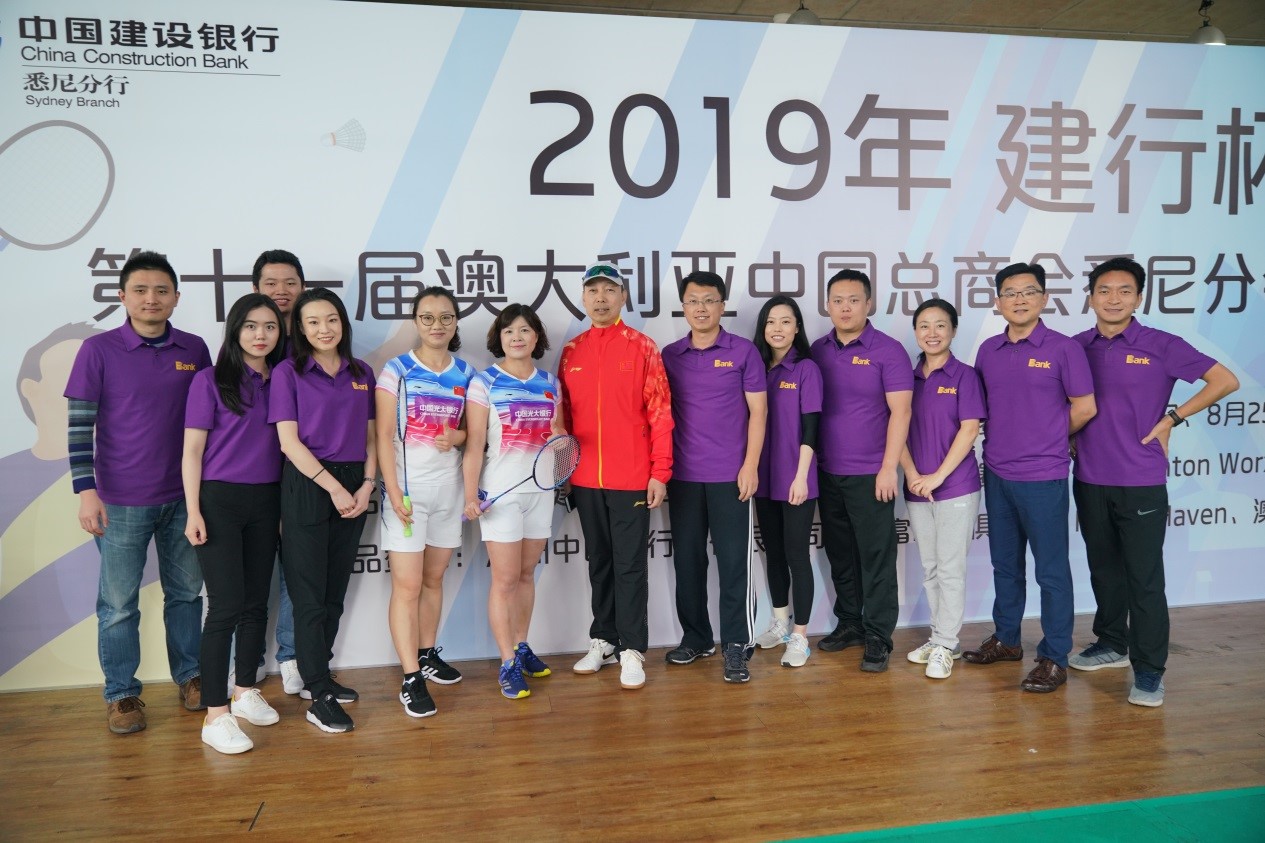 光大银行参赛队伍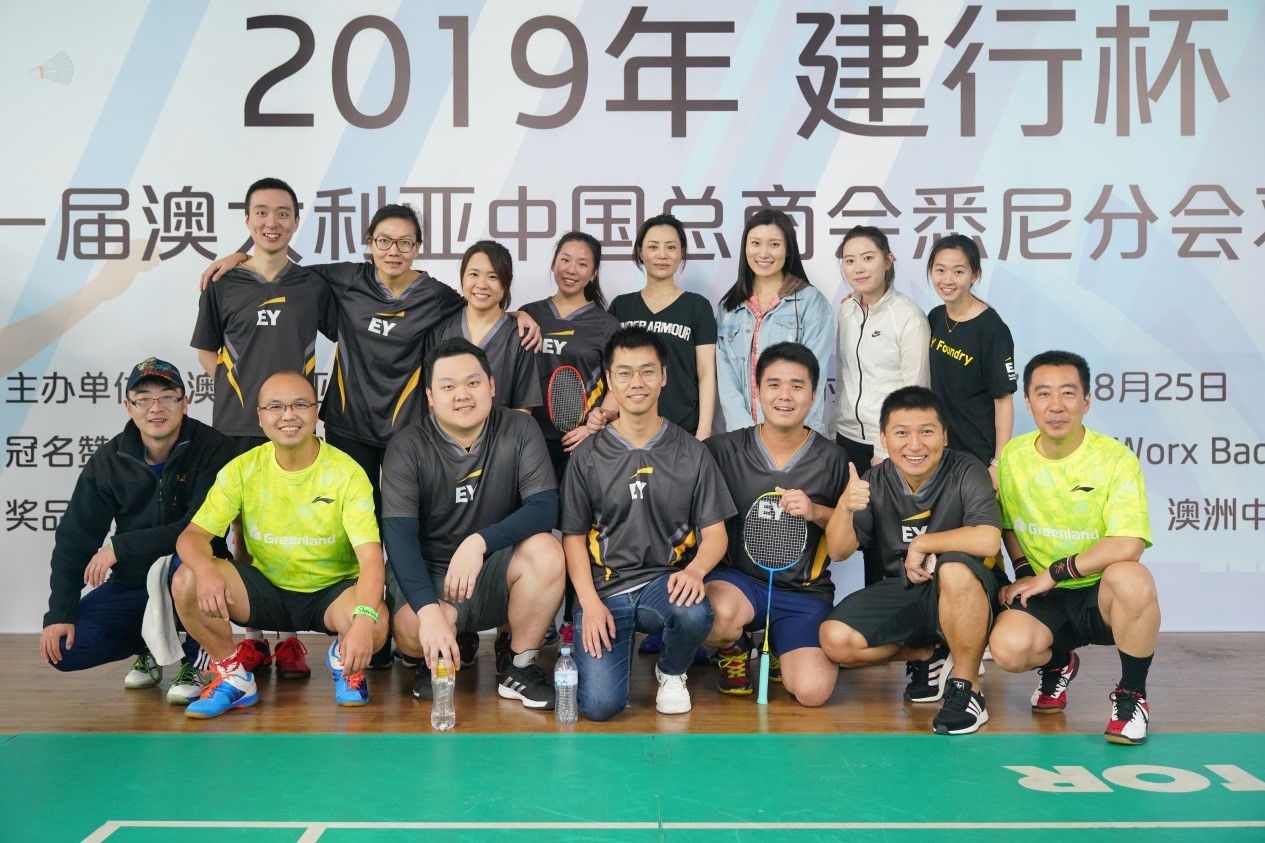 绿地安永参赛队伍