To deeply understand carbon peak and neutrality, evaluate the movement trend of main target market for the future and bring ideas to engergy resource company of Australia, on 19th November 2021,  CCCA national energy commission hosted webinar with topic as focus carbon peak and neutrality and provide energy to future. Consulate General Ye Wei, Economic and Commercial Office of the Consulate General of the People's Republic of China in Sydney, president of National Energy Commission Zhang Ning, vice-president Xia WenZhe and Guo TingHu and 150 heads and representatives of Chinese-funded enterprises in Australia's resources, energy, finance, etc., participated in this online event.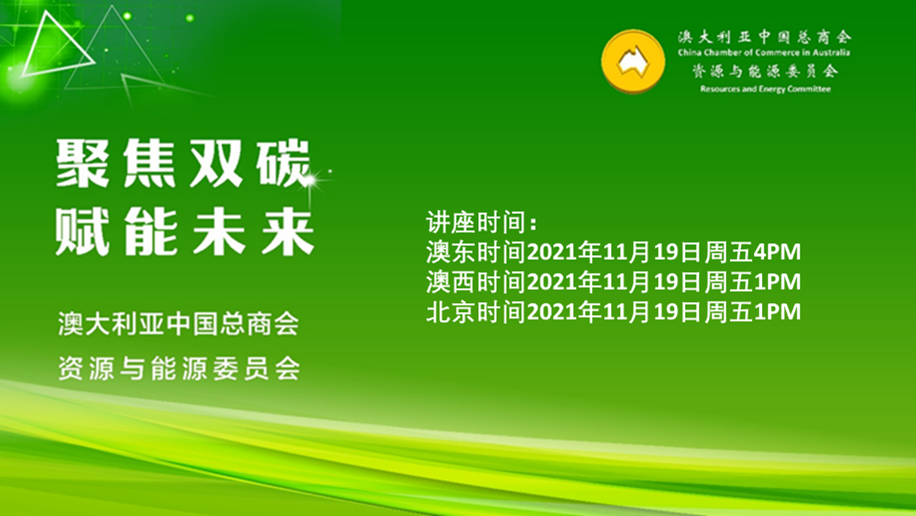 In his opening speech, President Zhang Ning pointed out that the just-concluded Glasgow Summit has once again made the energy industry a hot spot. How do energy and resource companies view the contradiction between energy scarcity and safety? How to not only strive to achieve the dual-carbon goal, but also ensure the supply and safety of energy? How to find new ways of survival and development in the midst of contradictions? This is a strategic issue that we must face under the new situation. For a long time to come, industry development risks and opportunities coexist, challenges and efforts coexist.
National Energy Commission will always adhere to the purpose of serving members, and is committed to building various levels of communication platforms to promote better development of member companies in Australia.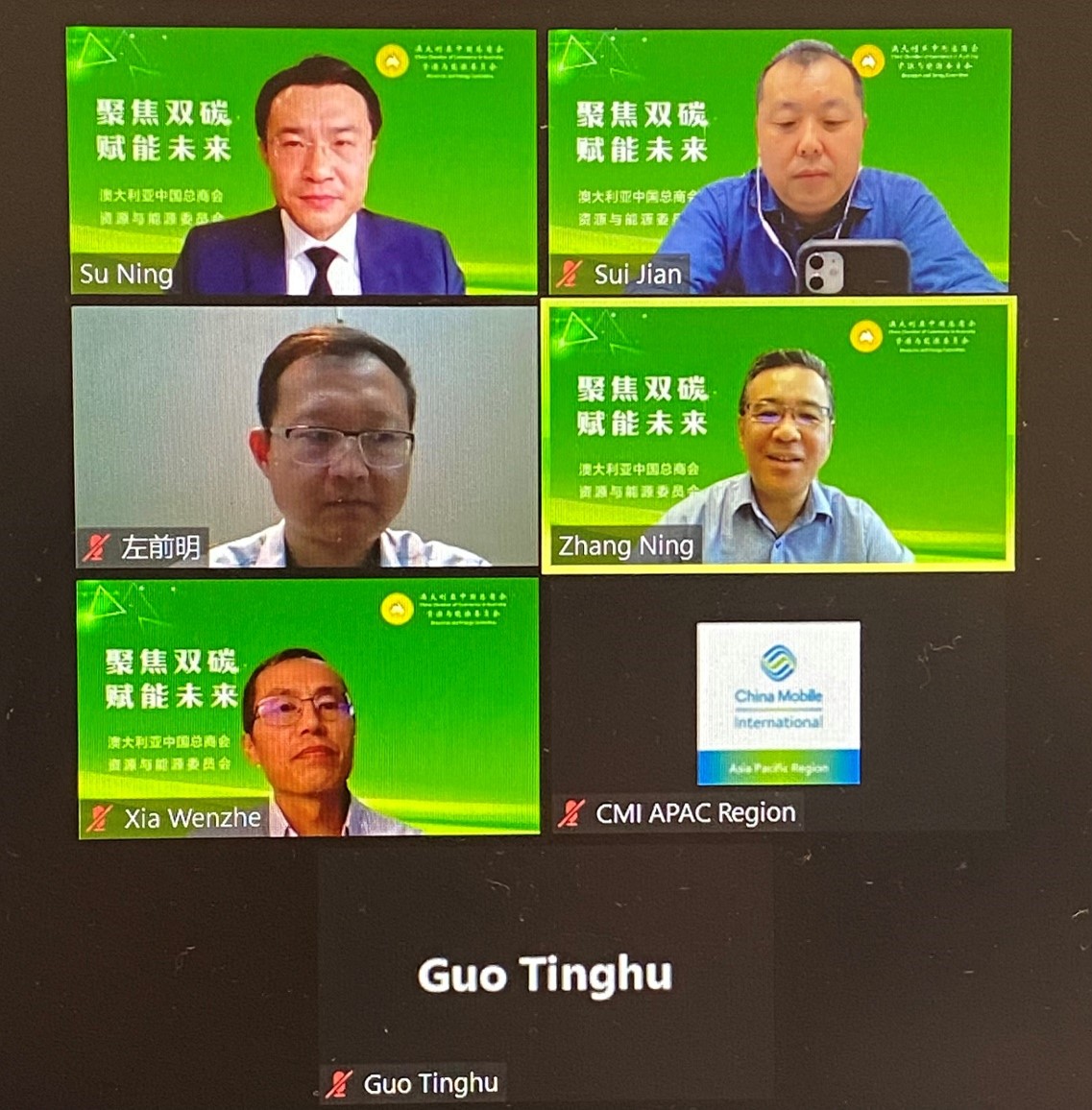 This lecture invited Dr. Zuo Qianming, chief analyst of Cinda Securities' energy and coal industry, to give a lecture. Dr. Zuo made detailed data from three aspects: the interpretation of the carbon peak and neutrality policy and its impact on the domestic energy industry, the impact of recent coal price interventions by the National Development and Reform Commission on the coal industry, and the outlook for energy supply and demand in the "14th Five-Year Plan" period. Explain and analyze industrial transformation, industrial structure adjustment, and emission reduction framework, and point out the trend of coal consumption will still increase during the "14th Five-Year Plan" and "15th Five-Year Plan" period. The aspect also has great potential and room for development. During the communication session, Dr. Zuo had an active interaction with the participants and answered the questions raised by everyone.
This event received strong support from CCCA and China Mobile.