As we all know, Australia is one of the important producers and exporters of agricultural and husbandry products in the world. It is an important part of the Australian economy in terms of economic growth, employment, and export. Its agricultural and animal husbandry land accounts for about 58% of the country's land utilizing area, and agricultural exports account for about 11% of the country's total exports of products and services. Due to the limited domestic consumer market, about two-thirds of Australia's agricultural and husbandry products are exported. This year's COVID-19 pandemic has brought some challenges to Australian agriculture. However, compared with the sudden braking performance of other industries, agricultural investment activities and commodity trade seem to be much less disrupted.
Facing changes in industry trends and government policies under pandemic, China Chamber of Commerce Australia (CCCA) and PricewaterhouseCoopers Australia (PwC) jointly hosted a webinar on Australian agricultural investment opportunities. The live broadcast was hosted by PwC China Practice Director Ada Lou and senior experts in the agricultural area were invited to share with the audience information on Australian agriculture and food markets, investment environment, technical services, government policies, etc and conduct a discussion.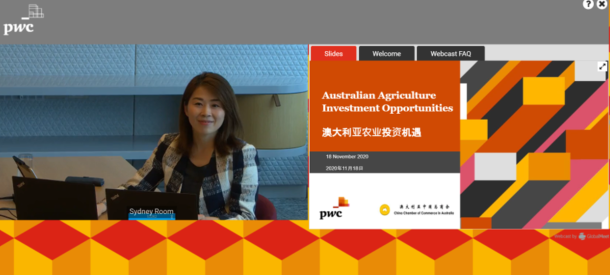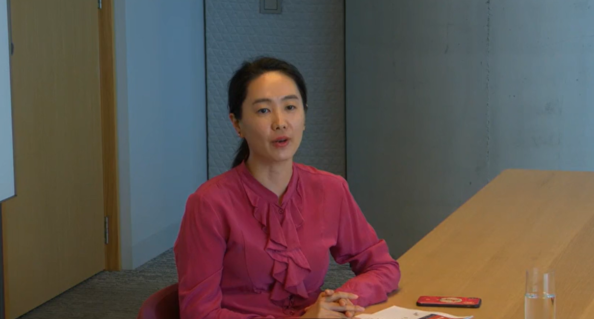 During the keynote session, Anne-Maree Weston, Director of the Centre of Excellence for Agriculture and Food, Global Customer Service Department of the Australian Trade Commission, first introduced the overall situation of Australian agriculture and food. Due to the small population of Australia, the local consumer market is limited. However, there are many varieties of agricultural products and high output, which is a typical export-oriented agriculture. In 2019, the top ten export markets including China, Japan, and the United States accounted for 75% of Australia's agricultural exports. Efficient agricultural productivity, leading production technology, high-investment R&D technology and education, diversified agricultural value-added chain, and world-class food safety standards make Australian agricultural products a place in the international market.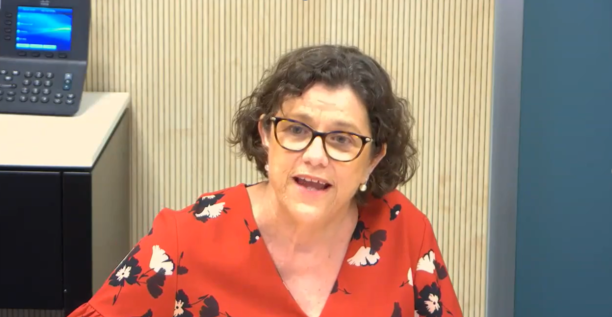 Regarding R&D and innovation, Anne-Maree mentioned a wide range of innovative foods. For example, as consumers have higher requirements for food safety and health, plant-based alternative protein technology will inject new vitality into the Australian agricultural industry.
Next, Greg Quinn, PwC's Partner, Food & Agribusiness, gave a detailed introduction to Australia's agricultural investment. Macro-factors such as global population growth, increasing food demand, climate change and depletion of natural resources have led to an increase in global demand for agricultural products. Greg further mentioned, "From a historical and economic point of view, agricultural investment has a low correlation with other physical assets around the world. It has strong flexibility and consistency throughout the economic cycle and market fluctuations, which is in line with the global financial crisis. The experience is consistent. In addition, under the pandemic this year, despite some disruptions in the food supply chain, the disturbance to the agricultural product industry is much lower."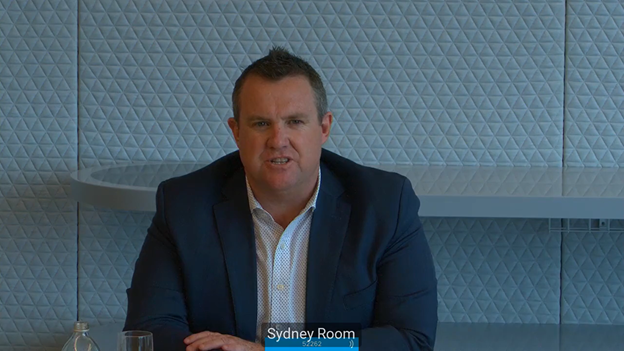 Further to investment, in addition to the traditional industries that investors are currently paying attention to, such as dairy products, grains, red meat, etc., Greg also pointed out that due to health awareness, high-end food and sustainability requirements, emerging investment opportunities will also be the focus of industry development and investment, such as organic products, agricultural technology, agricultural value-added chain and value-added processing, etc.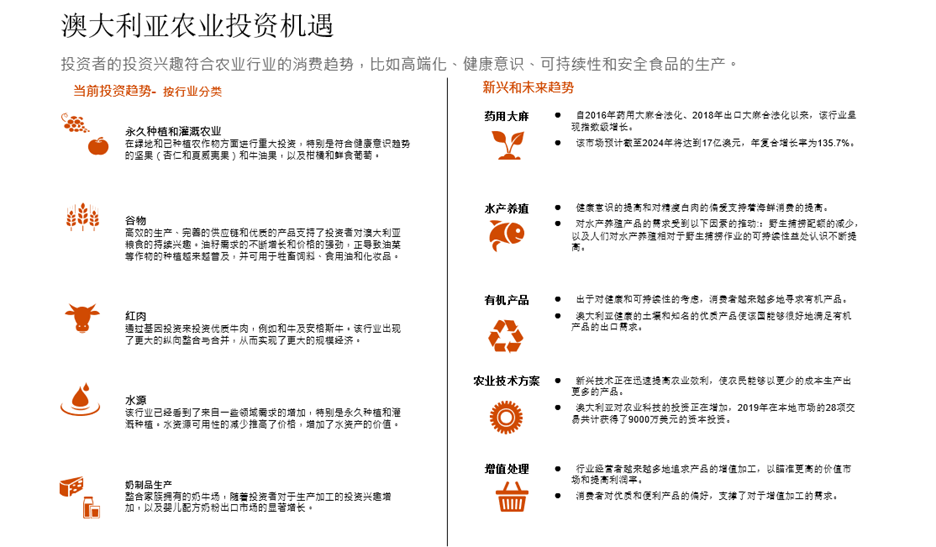 Subsequently, Jensen Li, Director, Legal Service, presented a detailed explanation on the changes to the foreign review board COVID-19 temporary acquisition framework that investors are concerned about. In addition to lowering the funding approval threshold to 0 Australian dollars, this change will extend the application approval time and increase transaction application costs. Jensen mentioned that there is no official termination date for the COVID-19 interim framework. According to the response of the Ministry of Finance and the interpretation of commentators, the interim regulations will be valid until January 1, 2021.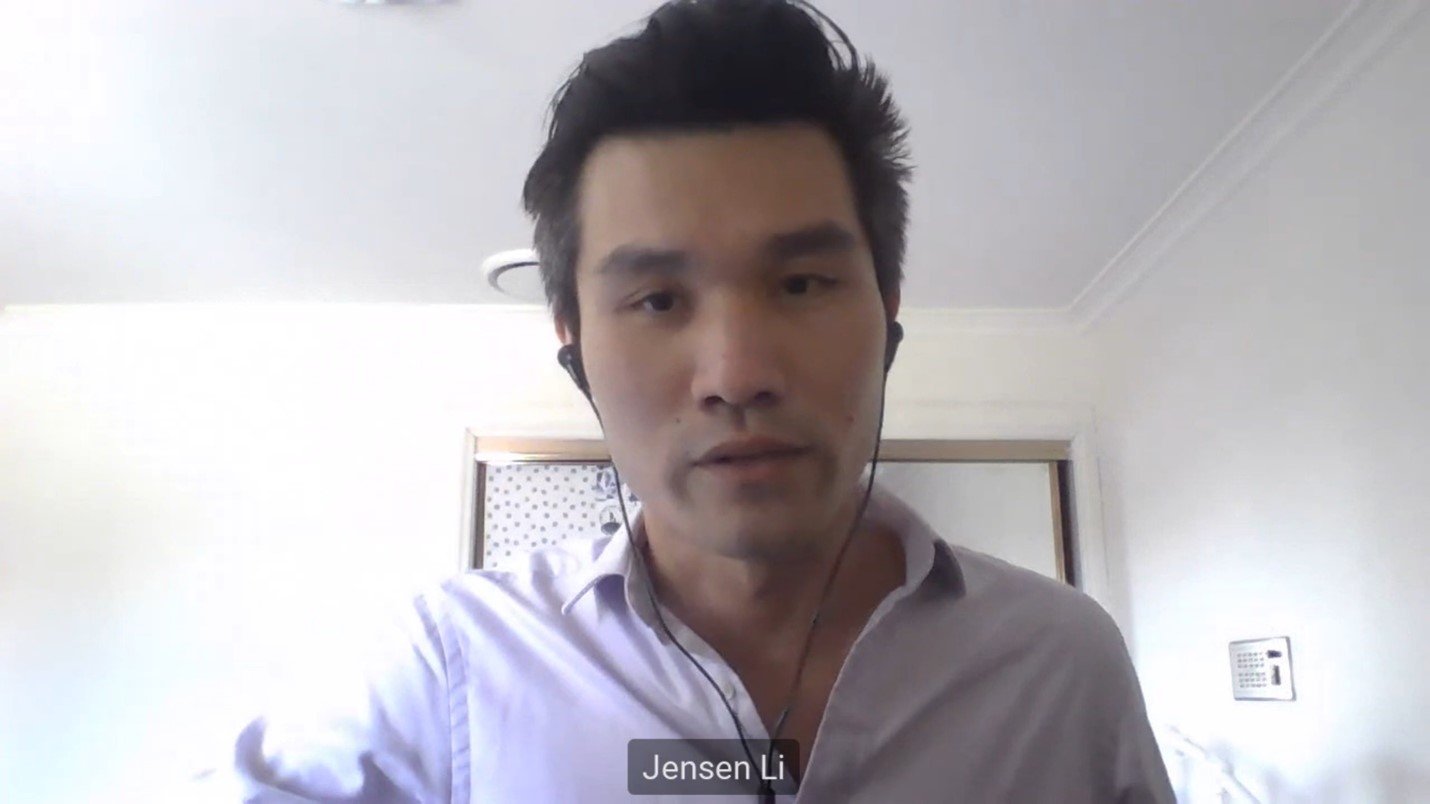 In the final panel discussion, Henry Wang, Chief Representative of the Greater China Region of the Investment Department of the Australian Trade Commission, discussed with the experts on some of the issues concerning audience in the agricultural sector, such as the impact of the recent signing of RECP on the Australian agricultural industry, R&D and government support.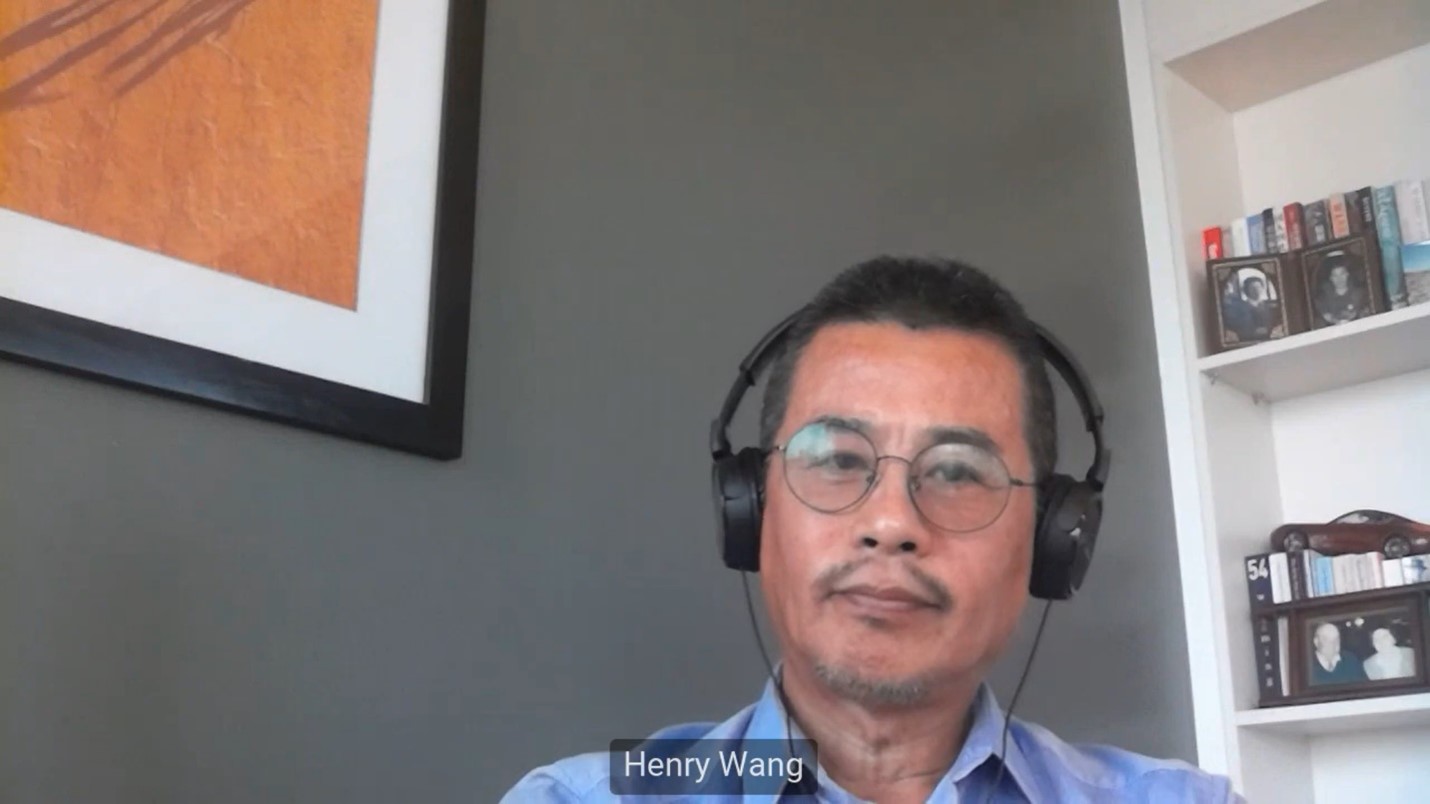 Regarding the investment model of foreign companies in Australia, Greg mentioned that due to the specific and typical family management characteristics of Australian agriculture, they have rich management experience and proficient technical skills. Foreign companies choosing to cooperate with local agricultural products companies will be a shortcut to success. In addition, in terms of foreign review board application approval, Jensen explained that, especially under the current situation, choosing a reasonable and appropriate application strategy will be very important. From an economic point of view, cooperating with local experienced companies or shareholders to seek common development will also be one of the more effective ways. Speaking of future plans, Anne-Maree pointed out that the agriculture and food industry is one of the six industries that the government encourages vigorous development. Agriculture has experienced substantial growth in the past ten years. Australia will work hard to overcome challenges, innovate with technology, and meet new opportunities to realize its vision of generating 100 billion Australian dollars in revenue by 2030.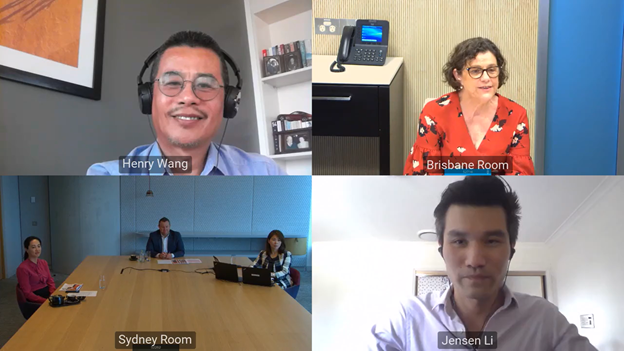 Due to time constraints, not every questions can be discussed online. If you have any questions, please feel free to contact us. If you want to know the full content of the live broadcast, please click the below link.
https://event.webcasts.com/viewer/event.jsp?ei=1402616&tp_key=743c33b7d0